The Windguard is an add-on shield interface for the Progear Eyeguard series sports frames (sold separately). It shields your eyes from the onslaught of rushing air and debris that threaten safety and performance. 

Regular price
Sale price
$20.00 USD
Unit price
per
Christmas Sale
Sold out
Fast & Free Shipping

Free Shipping on All Orders Above US$100 | £80 | CA$140 | AU$160 (hint: combine with your frame & lens order)

USA, UK, Australia & Canada Shipping
Standard 7-10 Business Days: $9.95 | £9.00 | AU$15.00 | CA$14.00

Express 2-4 Business Days: $19.95 | £17.00 | AU$30.00 | CA$42.00

Checkout within 24hrs: Upgrade to Express for $5.95 (USA Only).

International Shipping
Rates will depend on your destination.
14 Days Easy Returns

Within 14 days, you may return, exchange or receive a refund on your purchase if you are unhappy with them.  Full refund is only eligible for unused accessories with original packaging.
EVA Vs. Sponge Lining

Waterproof EVA lining is designed for wakeboarding, surfing, kayaking, sailing and other watersports.

Sponge Lining is best for motorcycling, skateboarding, mountain biking and other extreme sports.
View full details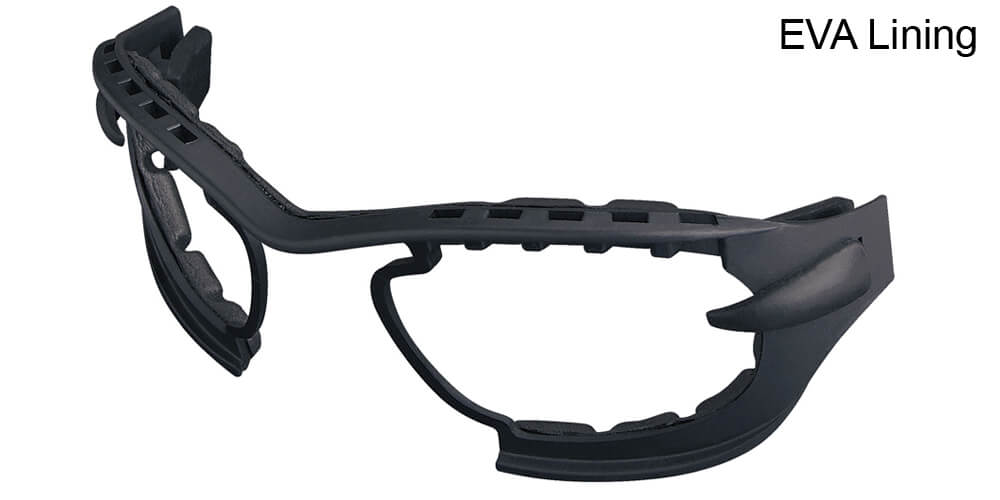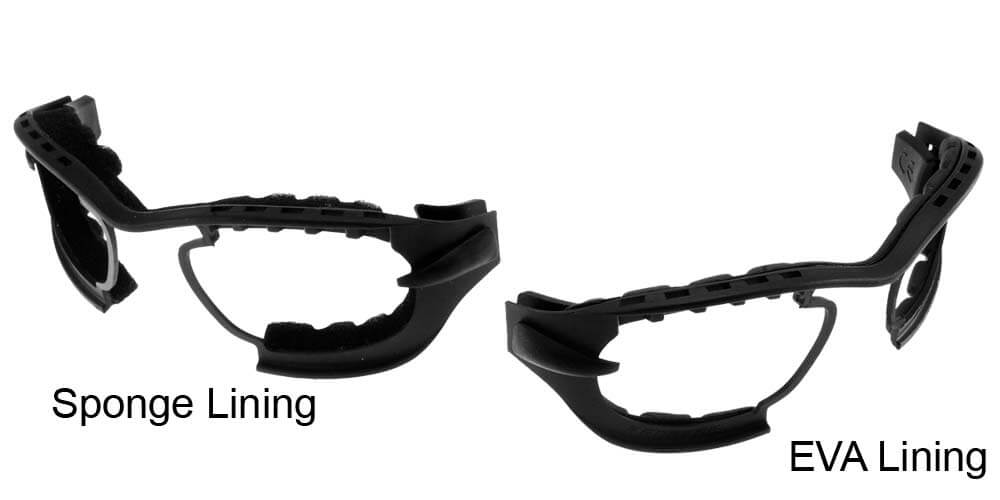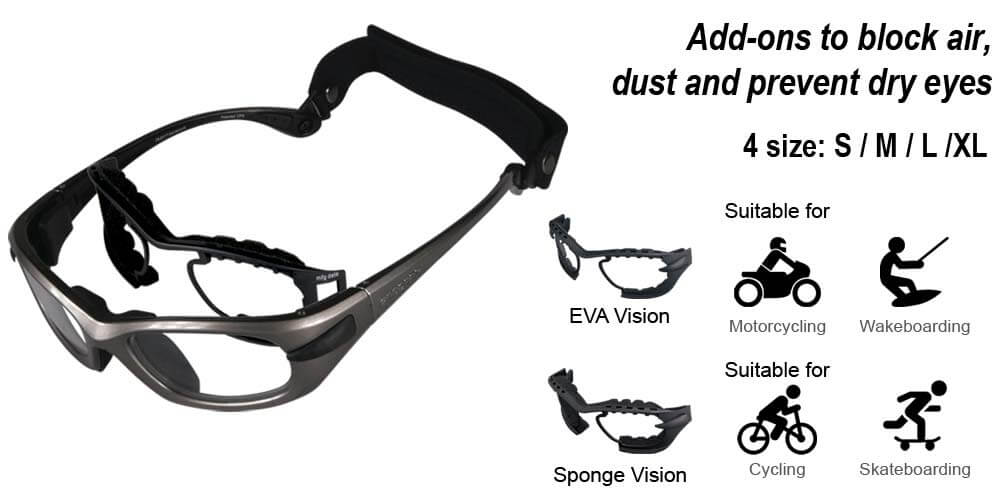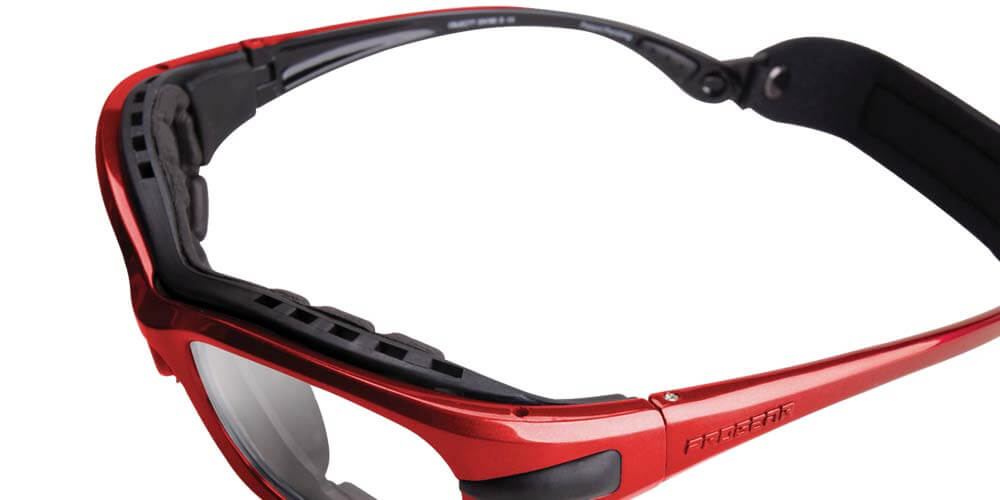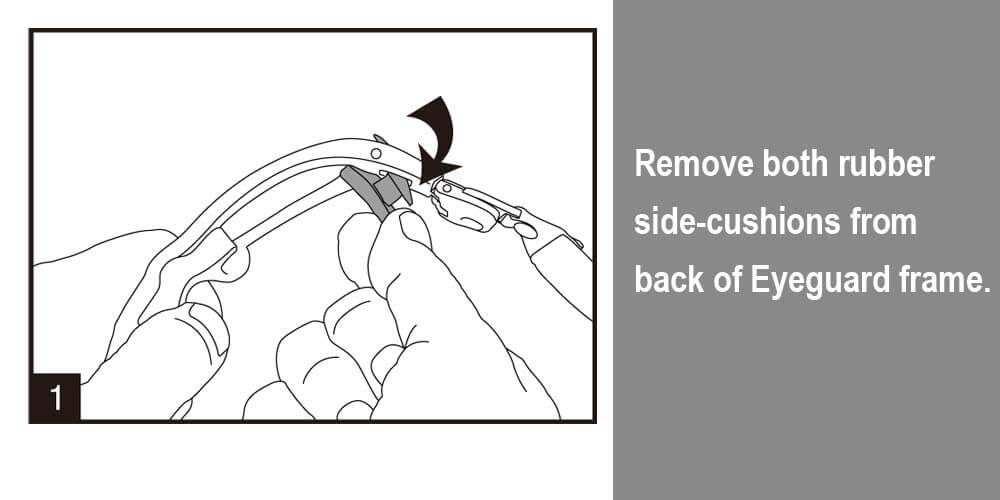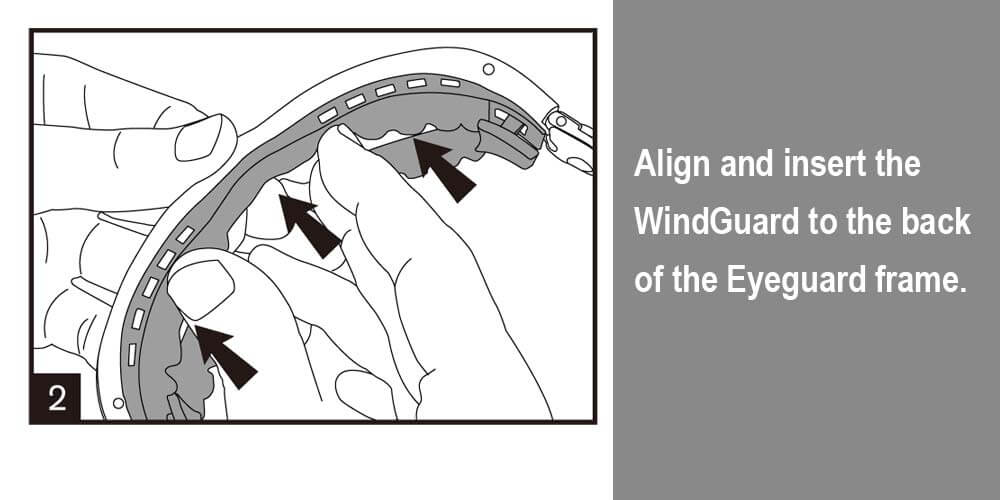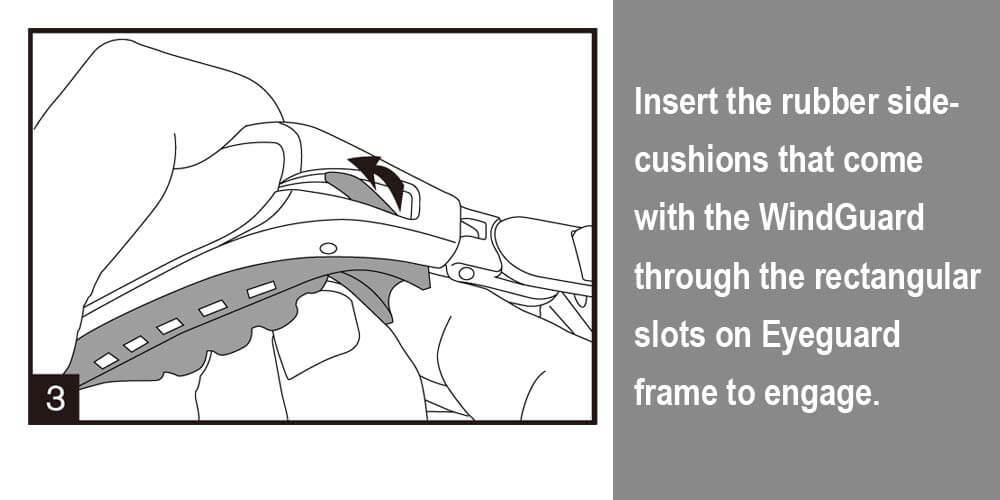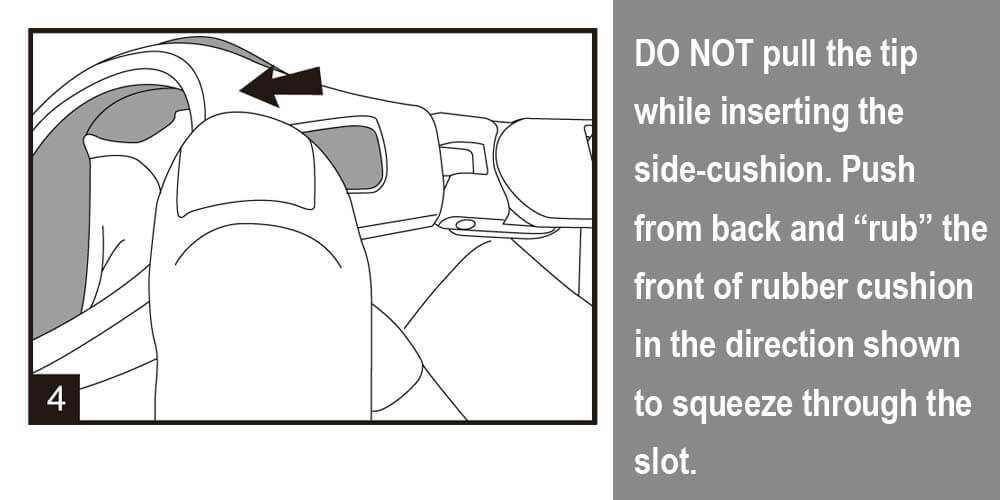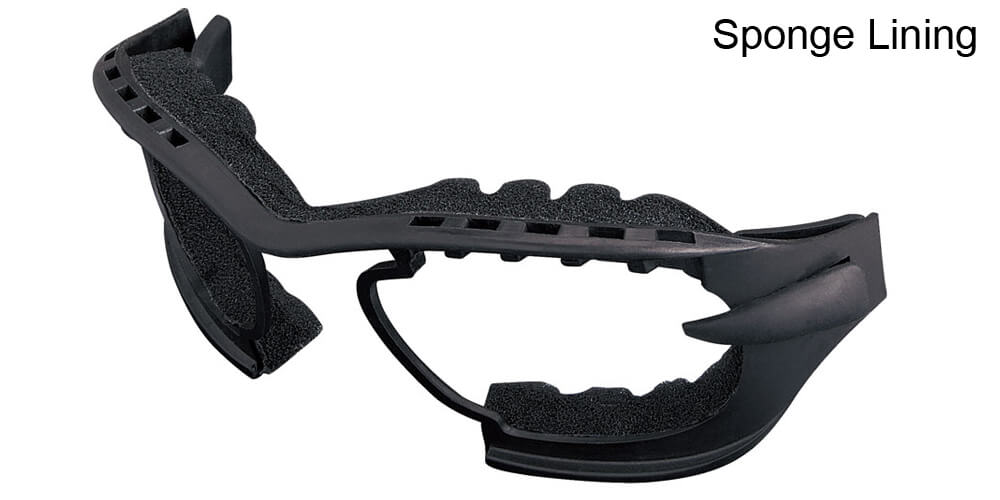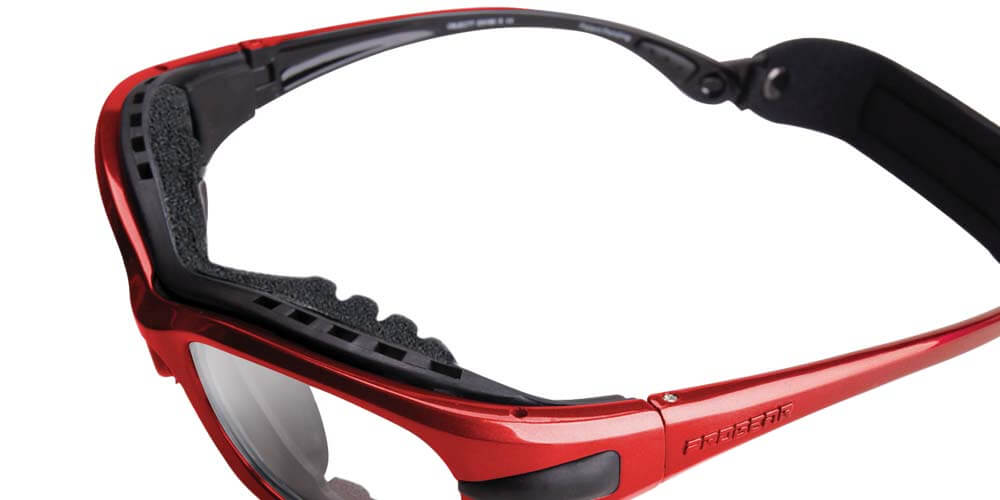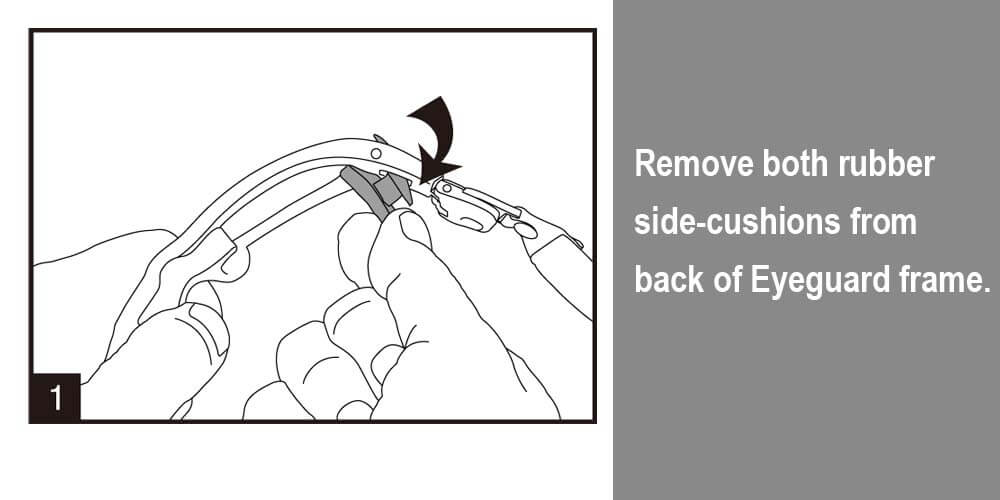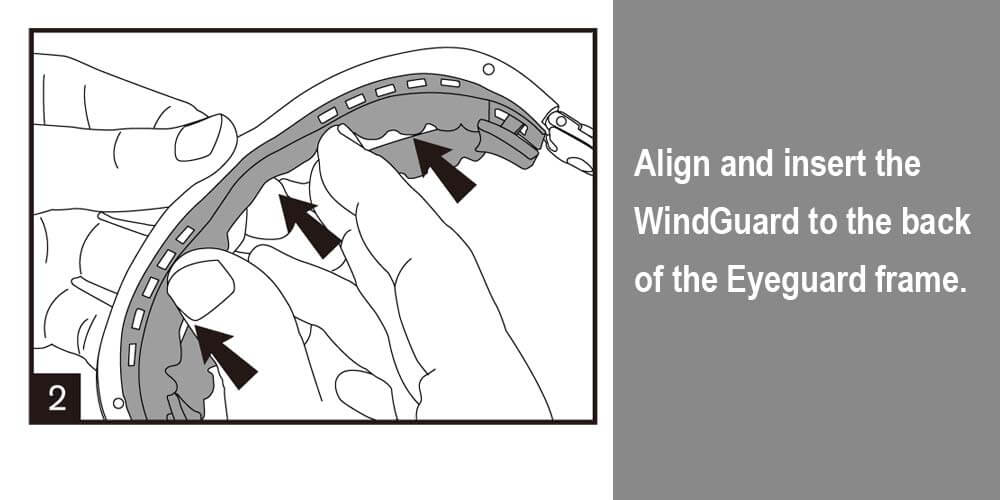 First Time Buying Optical Online?
We know the pain of buying optical online and the risk of accidentally choosing the wrong frame size and prescription when you can't physically try the frame on.

"Before You Order, We Help You Get It Right"
Factory Direct Prices

As the original PROGEAR® brand owner with in-house lens making facilities, we give customers the opportunity to buy directly from the source at unbeatable prices.

100% Accuracy

Over 20 certified opticians on the team with 153 years combined experience, manually check every incoming order to make sure you've chosen the perfect fitting and correct lens selection.

Even Extreme Prescription

Being the most advanced Sports Vision Specialist in lens research and fabrication, E-Optician makes the strongest and most difficult prescription possible on our sports wrap goggles and sunglasses. No Distortion Guaranteed.

Fastest Turnaround

With state-of-the-art facilities in California (USA), Gloucester (UK), Château-Thierry (France), Bangkok (Thailand) and Hong Kong (China). We are the fastest lens making network that can deliver to you wherever you are.

Biggest Variety

E-Optician is the original patent owner and manufacturer of the renowned PROGEAR® brand. This means that we are the only store offering the widest selection of style, color, and size options that you will not find anywhere else.

24/7 Customer Support

Our customer service chat is available 24/7. Ask us anything.
ASTM

US Sports Safety Standard Certified

JIS

Japan Sports Safety Standard Certified

EN166

EU Sports Safety Standard Certified
It's good but it's still turn foggy while he using it for soccer games, even after we put the fog drop , I m not sure what wrong?!
Great Sports glasses
Glasses fit perfectly and stay on well for indoor sports….highly recommended
Beyond my expectations
I didn't expect much but what I received was excellent customer service and a great pair of glasses. I have already played ball in them and could not be happier. I will order more (and tell all of my friends!)
Thank you!!
Sports Glasses
My glasses are not for sports purposes... I love live gigs and not prepared to have my normal glasses knocked off and broken so these glasses are perfect.
Goggles for soccer
These are affordable and great for my son who is playing high-school soccer. They did a great job making sure the fitting and size was accurate before shipping and once shipped it arrived here in Orlando, Fl so fast. Great service, great goggles.
Good fit but foggy
The glasses were just the right fit for my daughter and comfortable. However, they do fog up pretty fast when she is out playing soccer which makes is difficult for her to see.
Pequeños
Los lentes están muy pequeños...y eso que les mandé fotos para q mirarán el tamaño...los regrese que según me iban a mandar otros más grandes ya son dos semanas y no e tenido respuesta...
Hi Elia,
We received your returned goggles for exchange to a larger one on Nov 8. The shipment was dispatched on the same day. I've checked USPS tracking for you and it's indicating the parcel will be delivered on Nov 13. Please let me know if you don't see the parcel.
Thanks and regards,
Lak | E-optician
Fits great
Got the large for my 10 year old and it fits great! They actually advised me to order the right size after I placed the order. They have amazing customer service. This is the second pair we've ordered. Highly recommend.
Not happy
Am not happy with the glasses, it get midsty after a few minutes and am unable to use it to play.
Hi Olutola,
Sorry to hear you are not happy with your new sports glasses. To avoid fogging, you can apply our anti-fog gel specially developed for sports: https://www.e-optician.com/products/anti-fog-gel-for-glasses.
I'm asking our customer service to send you a complimentary gel to try. Let me know how you like it.
Feel free if other questions.
Lak | E-optician
Took a little longer than first expected
From order to receipt of glasses took 24 days. There was a hiatus where nothing appeared to happen but when I chased shipment from Hong Long was expedited. Glasses are great, Specsavers could not handle my prescription but these are really good and a comfortable fit. Hockey, running and cycling have just been made easier and safer.