Advanced venting insert converts Eyeguard into ski goggles | Maximized coverage, snug fit | Simple and easy attachment.
Regular price
Sale price
$30.00 USD
Unit price
per
sale ends sunday
Sold out
Fast & Free Shipping

Free Shipping on All Orders Above US$100 | £80 | CA$140 | AU$160 (hint: combine with your frame & lens order)

USA, UK, Australia & Canada Shipping
Standard 7-10 Business Days: $9.95 | £9.00 | AU$15.00 | CA$14.00

Express 2-4 Business Days: $19.95 | £17.00 | AU$30.00 | CA$42.00

Checkout within 24hrs: Upgrade to Express for $5.95 (USA Only).

International Shipping
Rates will depend on your destination.
14 Days Easy Returns

Within 14 days, you may return, exchange or receive a refund on your purchase if you are unhappy with them.  Full refund is only eligible for unused accessories with original packaging.
How Does It Work?

We are purposely channeling fresh air through the inner lens area. This keeps the lens dry by keeping the temperature on both the outside and inside the same. Coupled with the anti-fog gel and premium coatings, your lenses should never fog up.


View full details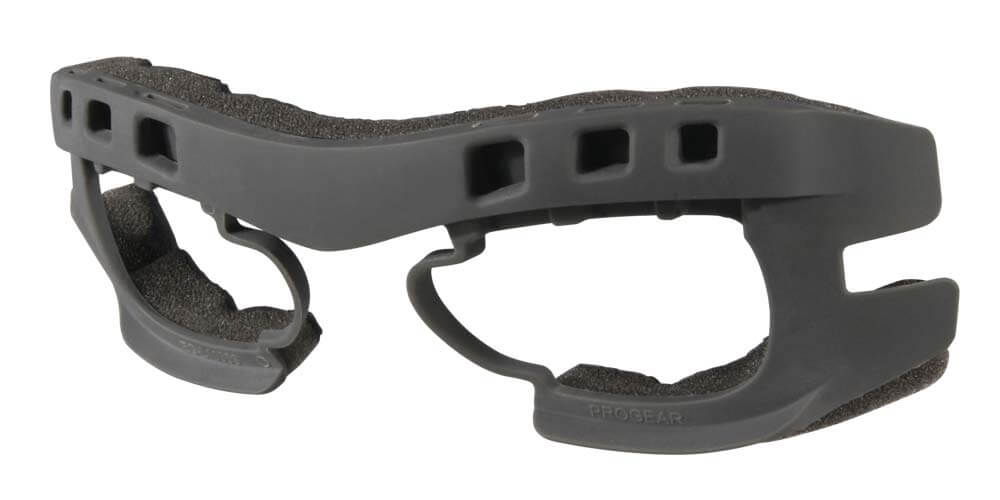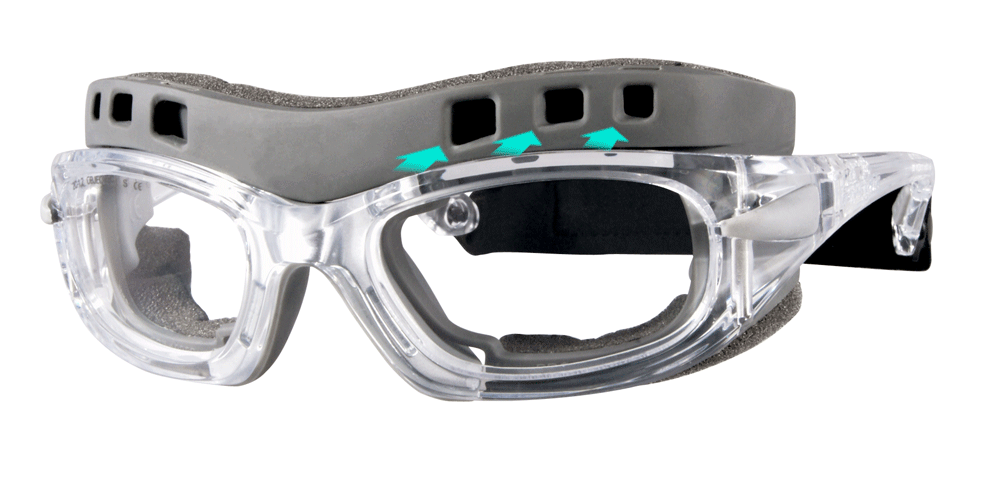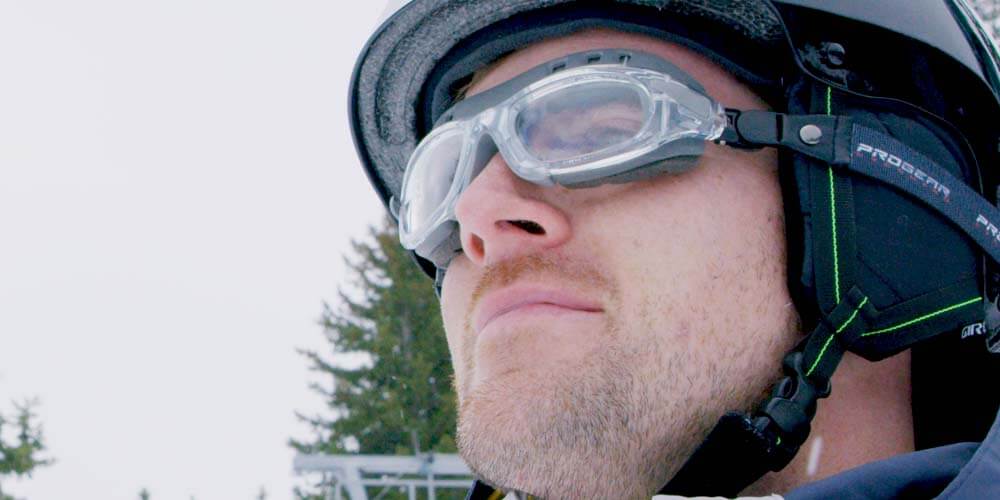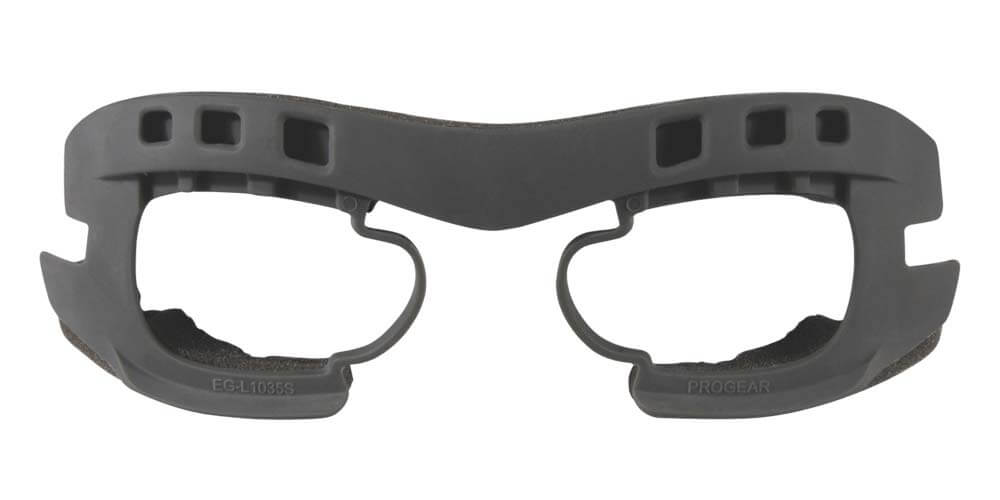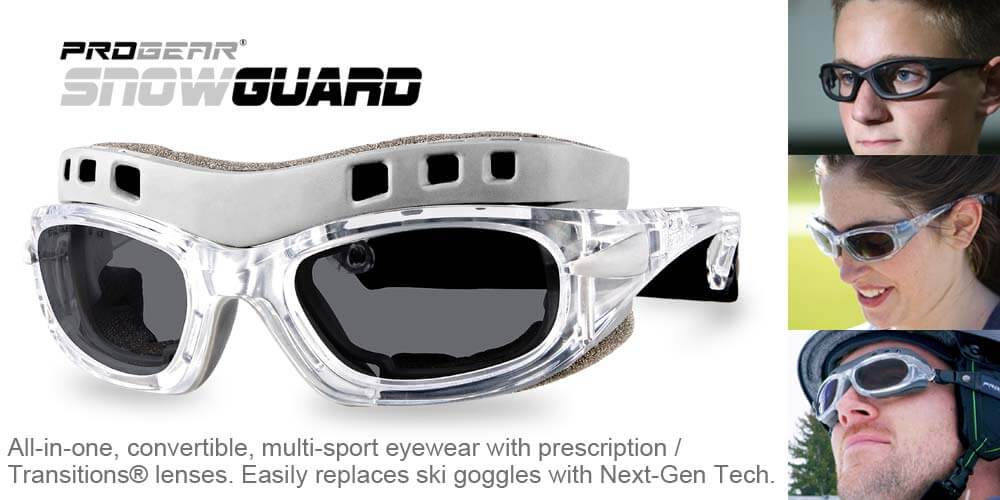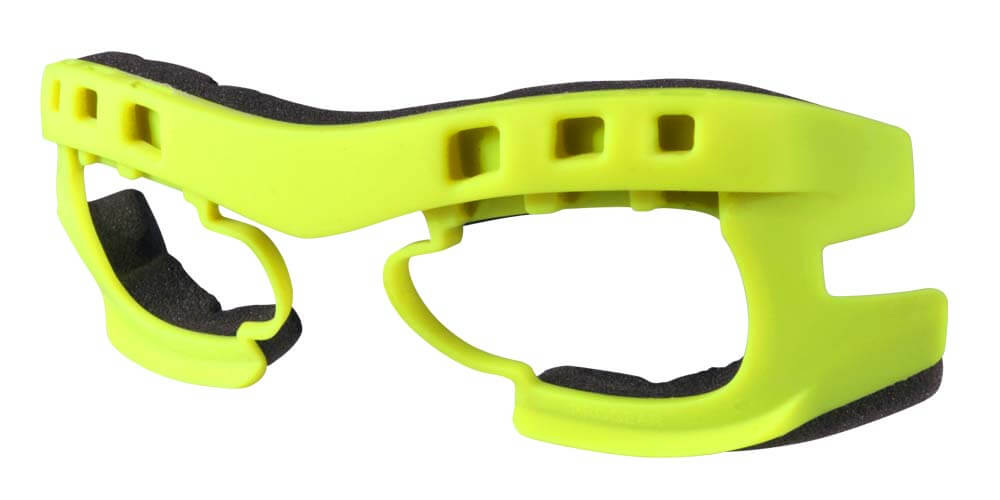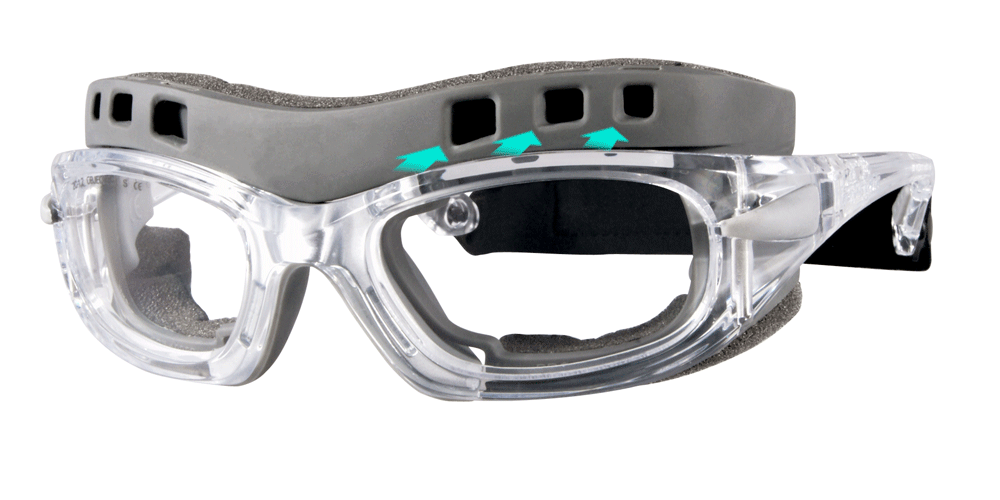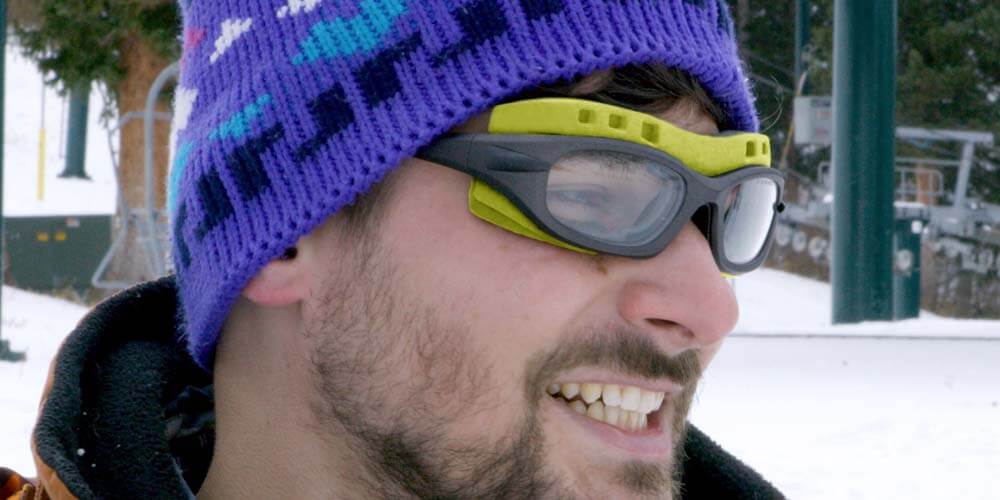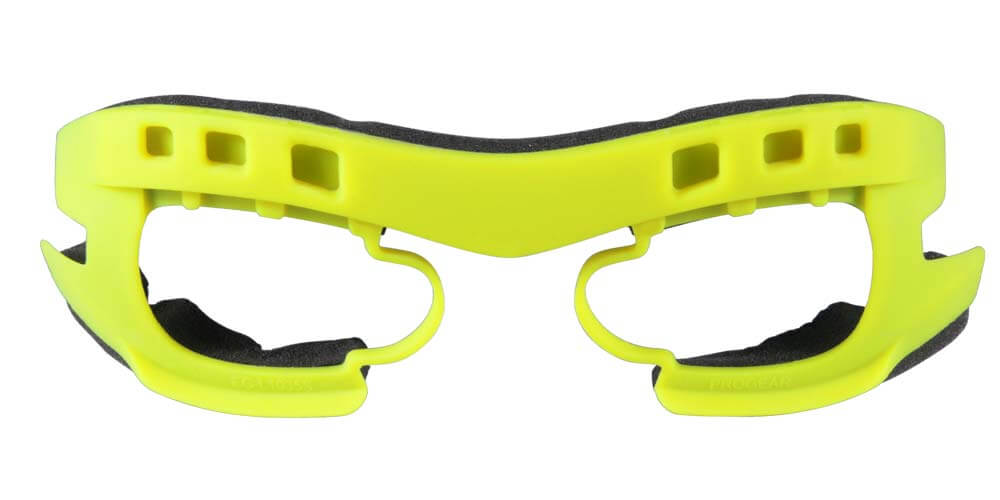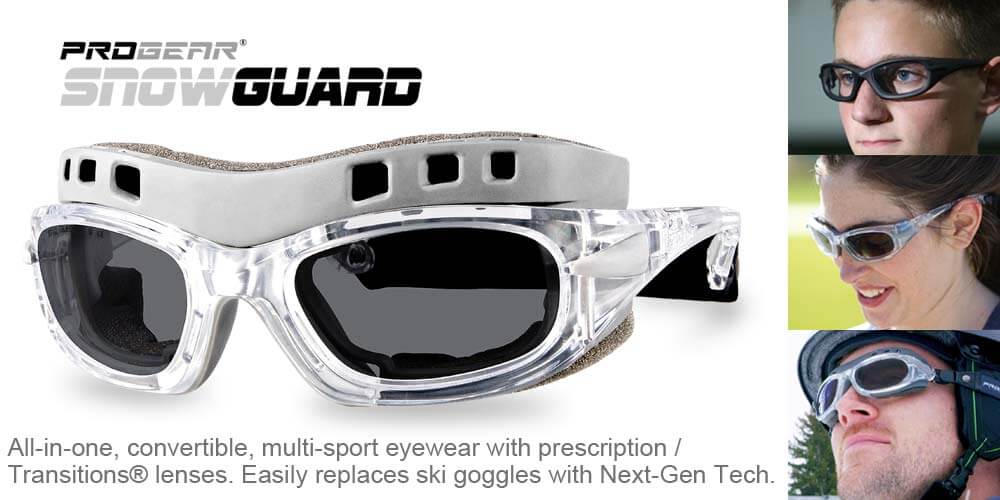 The Most Versatile Combination That Turns Your Sports Goggles For All Purpose, All Year Round
Eyeguard + Transitions Lens + Snowguard
First Time Buying Optical Online?
We know the pain of buying optical online and the risk of accidentally choosing the wrong frame size and prescription when you can't physically try the frame on.

"Before You Order, We Help You Get It Right"
Factory Direct Prices

As the original PROGEAR® brand owner with in-house lens making facilities, we give customers the opportunity to buy directly from the source at unbeatable prices.

100% Accuracy

Over 20 certified opticians on the team with 153 years combined experience, manually check every incoming order to make sure you've chosen the perfect fitting and correct lens selection.

Even Extreme Prescription

Being the most advanced Sports Vision Specialist in lens research and fabrication, E-Optician makes the strongest and most difficult prescription possible on our sports wrap goggles and sunglasses. No Distortion Guaranteed.

Fastest Turnaround

With state-of-the-art facilities in California (USA), Gloucester (UK), Château-Thierry (France), Bangkok (Thai) and Hong Kong (China). We are the fastest lens making network that can deliver to you wherever you are.

Biggest Variety

E-Optician is the original patent owner and manufacturer of the renowned PROGEAR® brand. This means that we are the only store offering the widest selection of style, color, and size options that you will not find anywhere else.

24/7 Customer Support

Our customer service chat is available 24/7. Ask us anything.
ASTM

US Sports Safety Standard Certified

JIS

Japan Sports Safety Standard Certified

EN166

EU Sports Safety Standard Certified
Excellent and professional service
Excellent professional and definitely refer to my friends.
Sharp looking goggles but not for football
Customer service has been amazing. They alone get 5 stars. They have worked with me to try and get the best fitting goggles for my son. Sadly they just don't work with the pads inside the football helmet.
Great glasses for basketball!
My son needed safe glasses to wear for basketball & these fit the bill! He loves that they sit on his head like glasses but provide the safety of googles with a strap to secure them in the back.
Glasses late
I would love to give you a review of your sports goggles but I haven't received them yet. They have been reported late for over a week now with no updated date for delivery.
Hi Lisa,
Sorry to hear that you still have not received the new goggles. They were shipped on July 19 and originally expected to arrive on July 25. We have now filed a complaint and request tracking to FedEx. Their report indicated the parcel is stuck in their Menphis hub. FedEx is promising to get us an answer within 24 hours and ensure the package will be delivered soonest possible. Our customer service Phyllis will be in contact with you to update the delivery shortly.
Sorry again for the delay.
Thanks and regards,
Lak | E-optician
Perfect Fit
We struggled with the Ai fitting tool and got the wrong size. They reached out right away after placing the order when they noticed a discrepancy and worked with us to ensure we got the proper size for my son. We when got them they fit perfectly and my son loves them.
Football, paddle and tennis
Customer service was great - thx Phyllis! First time I bought glasses online and they were very patient bringing me step by step nearer to have the right graduation and right fit. Shipping was also very quick and flawless. Progear eyeguards are great - completely happy with them!
Not for football
Purchased these for football and we cannot get them to fit when my son has his helmet on. The side pieces are just too bulky. They would be good for non helmet sports. But he doesn't play any others.
Wrong item sent for over $300 and an offer to send the correct item for an additional $240?
Hi Kathleen,
Sorry to hear about your dissatisfaction. I'm the senior optician here at E-optician. I've just gone through your past communication with our customer service to understand what's going on.
You have indeed placed an order on May 11 for a pair of 'Sports Prescription Glasses' instead of swimming goggles. The new glasses were delivered on May 25 and we were not informed you actually wanted a pair of swimming goggles until June 30. This is the reason why our customer service can only allow you to return the frame for refund and not the lenses as they are custom made to your prescription.
I hope the above clarifies that there is no wrong item sent and we were not looking to charge you more for a remedy.
Anyway, I do understand things like this can happen. I'll make a special exception to remake the swimming goggles for you. All I ask is that you'll bear your own shipping cost to return the glasses to our Phoenix service center. If you agree, I'll have one of our customer service to contact you to follow up. Please email to cs@e-optician.com.
Thanks and regards,
Lak | E-optician
Windsurfing glasses
Arrived on time .Very happy with glasses.New to windsurfing ,fall in water a lot.They haven't come of yet